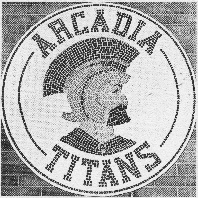 ---
Mr. Amerson has passed away.
Obituary
---
NOTE from Terry Major, May 28, 2016: I just received an email from Patrick McGinnis. He sent me the link to the Obituary for his brother Michael. I have posted that obituary in the obituary section. If you know of any other classmates that have died that I do not have listed, please let me know and I shall add them to the obituary section. Also, any infomration that should be posted for any of them, please send me links and or the information and I will post it. I would like the obituary section to be as current and correct as possible. Thanks!
---
NOTE from Terry Major, March 13, 2016: I can see that it has been quite some time since I wrote a short update.
It seems there is never time to get to this... maybe that will improve now!
We moved back to Phoenix and live near 43rd Ave and Glendale - not too far from the house where we lived for 26 years!
The 50th Reunion is being planned - so, do get your mind set on attending. It should be a fun time.
NOTE from Terry Major, November 8th, 2013: Yes the time has passed. No, I don't update the website often enough! So, send me info to post and I will!
I have moved to a new location as the house my wife and I were living in was sold at an IRS auction.
We are now living in a temporary location in Prescott, AZ
I'll try to update my BIO info to reflect all of the chages this past year! NOTE from Terry Major, October 21, 2012: I really enjoyed seeing those that attended! We had about 44 people sign in, and probably a few that didn't sign the book. Counting the spouses and others who tagged along, we probably had about 80 people present for the evening. The weather was perfect! It appeared that everyone was having a good time just talking with old friends. I was able to speak to most everyone at least once. Please send your thoughts and comments. I hope to really get going on the website over the next five years to help to make the 50th a really great reunion. NOTE from Terry Major, October 7, 2012: I am currently going through the email received related to the email I sent out regarding this gathering we have set for October 20th. I am updating our MASTER list first, then I will update the class list on this website. If your information (or information of someone you know) is not correct on our list, please email me and let me know so that current City-State-Email info will be available for as many as we can find! If you know of anyone in our class who is deceased and I don't have them listed as such, please let me know. If you have obituary information, I will be glad to post it.
---
NOTE from Terry Major, August 17, 2012: If any of you would like an email address on the ARCADIA67 domain, let me know.
I can set it up FREE for you.
You can access the email from any web browser or bring the mail into Outlook or other POP3 program!

---
PLEASE, ALL CLASS MEMBERS:
VERIFY your information contained in the CLASS MEMBERS list.
ALSO, email me your current contact information so that I may update the master list!